There's plenty of differences between senior assisted living communities and nursing homes, but a key differentiator is that the level of care isn't the same between the two. 
While assisted living communities may have a nursing staff and health care professionals, their primary focus is to help seniors with support in activities surrounding daily living. 
We understand that taking the next step with your living situation- no matter if it's moving to an assisted living facility or a nursing home is a difficult decision. Making this decision is never taken lightly, but you may find yourself looking at options. Perhaps it would be nice to have some help around the house, or your family is concerned and wants you to have that help. You may be recovering from an injury or an illness and need extra support while you heal. Some people make the move because they live alone and would be happier spending their time with some companionship every day.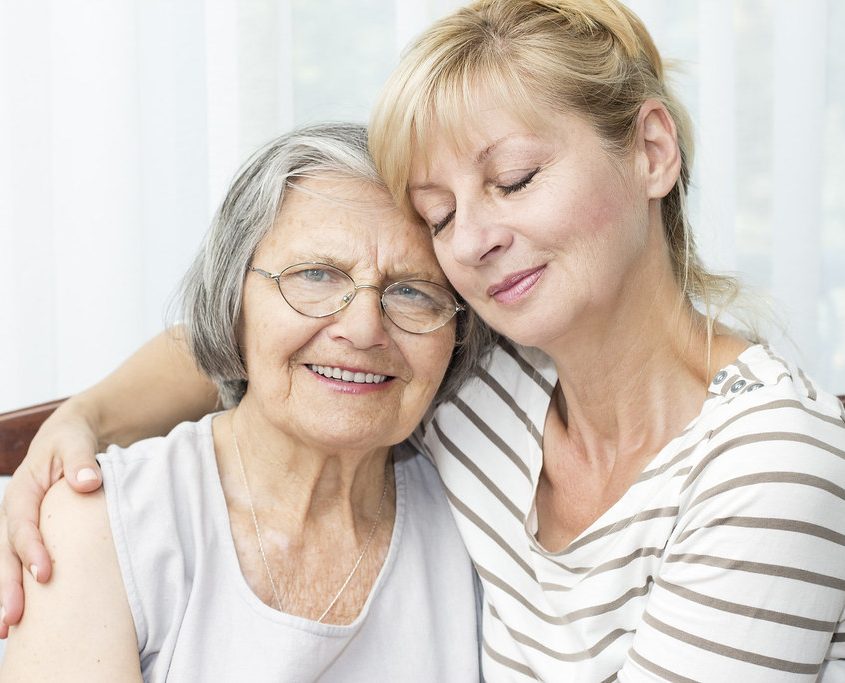 Every person's choice surrounding elder care is different, but there's one thing that holds true for the majority of people: there are a ton of questions involved in this decision process. Finding the answers requires research, patience, and exploration with an open mind. There are many resources to aid your search and decision. 
In this article, we'll take a deep dive to explore the differences between two similar kinds of elder care that are often confused: assisted living vs nursing homes.
There are quite literally thousands of choices across the country between nursing homes and assisted living communities. This can be quite the process and it's important to ask the right questions so you can find a place that makes you the happiest and most comfortable to call home.
The Difference Between Assisted Living and Nursing Homes
People interchangeably use the terms "assisted living" and "nursing home" despite the distinct differences between the two. Let's take a closer look:
Assisted Living Facilities
These communities are for people who are still independent enough to take care of themselves, but may need (or enjoy having) some help with cooking, daily household tasks like cleaning and laundry, and personal care like showering.  You are able to choose what you want help with and exactly how independent you are. 
Monthly pricing in assisted living communities tends to be based on the level of assistance you want or need. Generally, as a resident in an assisted living community, you would live in a private living space with access to a private bathroom and kitchen. These communities tend to allow couples to live together. Occasionally, assisted living communities allow you to have your own car and the majority of thhem provide transportation to the places you need to go like the doctor or the grocery store. 
You can also experience a vibrant social community that includes organized trips to museums, movies, and more.
Nursing Homes
Nursing homes generally offer a higher level of daily care that includes everything from help getting dressed, toileting, and getting in and out of bed. You may choose to move to a nursing home if you need frequent or daily medical care, if your mobility has decreased, or you just feel more secure having people check in on you frequently. 
Your family, for example, may choose a nursing home when they feel that they can't give you the care you need and deserve anymore. This type of lifestyle offers less independence, that's true, but you'll feel well-taken care of with round-the-clock care.
How Much Help Do You Really Need?
The main thing you should keep in mind as you weigh your options and choose between an assisted living community or a nursing home is exactly how much help you need every day. Your care team can determine the level of help you actually need by evaluating your activities of daily living. Things like eating, toileting, and walking are analyzed and the number of ADLs you need determines your level of care and the cost associated with it.
Assisted living communities generally include a small number of ADLs in the base monthly cost. If you need additional help with things like laundry or medication reminders, it will usually lead to an additional cost. 
Often, family members will help to save on ADL fees by taking care of tasks like washing laundry at home. Nursing homes include more ADLs in their monthly cost. If you're not sure about the things that you would need assistance with, let's take a look at the activities of daily living:
Medication Management



Your ability to independently manage and take your medication on your own. If you can handle your own medications, assisted living communities generally allow you to handle them yourself. Assisted living communities can manage your medication for you, but that's not typically included in basic care and may result in additional charges. Nursing homes will manage all medications for residents.

Eating



Are you able to easily feed yourself? On occasion, there are assisted living communities that will offer help with eating meals, but most assume that residents can easily eat on their own. Nursing homes will give more assistance with eating when needed. All senior care housing communities provide tthree meals a day and snacks. If you still enjoy cooking, you'd be able to continue doing that in a private kitchen in a community like Laurel Parc.

Personal Hygiene



Your ability to independently manage your own hygiene. Assisted living communities can help with showering, oral care, or grooming- but often for additional charges. Nursing homes include more assistance with hygiene in their basic level of care.

Continence



Are you able to independently use the restroom- including changing any incontinence products? Assisted living communities will add on charges for assistance with adult incontinence and for any help changing your sheets outside of the regular housekeeping schedule. Meanwhile, nursing home residents often need assistance using the restroom and are able to receive that help.
Do you need assistance with walking, getting in and out of bed, or getting up and down from chairs? In an assisted living community, they typically operate under the assumption that you can get around easily- even if you use a cane or a walker. In nursing homes, there's more assistance available for getting around.
Assisted Living vs Nursing Homes With Specialized Care
There are a lot of people who move to senior care when they need help recovering or dealing with an illness or injury. If it's the kind of medical issue that you will eventually recover from rehabilitative services will help you transition from the hospital back into your life. 
The benefit to nursing home care is that quite a few of these facilities offer rehabilitative services so you can get back to normal life as quickly as possible.
When people are battling with advancing memory loss, there are memory care facilities like Brightway Memory Care that cater to advanced Alzheimer's and Dementia patients.

As they're specifically designed for people with compromised memory, they serve as safe spaces for people to feel like they are able to live an independent life while still receiving care 24 hours a day.
Who Pays For What?
The majority of assisted living communities are considered custodial care by the federal government and will require out-of-pocket-payment. These communities are not covered by Medicare or Medicaid, but there are other options available like Veteran's benefits and long-term care insurance. 
If a nursing home follows national and state licensing requirements, it will often be covered by Medicare or Medicaid. The original Medicare has up to 100 days of skilled nursing coverage while Medicare Advantage offers supplementary nursing home care coverage.